Understanding local food is the key to unraveling the mysteries of local culture
and the landscape that helped shaped it.
Through this event, we would like to present new ways of enjoying Japan's traditional culture
and natural beauty, while introducing the producers and craftsmen of the next generation.
The area featured in the sixth event is Shodoshima and its surrounding Islands, in Kagawa Prefecture.
The Islands of the Seto Inland Sea have been playing a role in diffusing new culture as a hub of
maritime traffic since ancient times. Blessed with the beautiful sea, bountiful nature and a mild
climate, a unique culture flourished in Shodoshima Island.
It has been over 150 years since 'Yamaroku soy sauce' was established in Shodoshima Island.
Yasuo Yamamoto, the fifth generation owner of Yamaroku soy sauce, is concerned that the traditional
brewing culture using Kioke (wooden tubs) is vanishing and feels the need to preserve this age-old
technique.

He launched the 'Kioke craftsman revival project' in 2012 and has dedicated himself to the production
of Kioke, which exists only in Japan. He endeavors to pass the culture of making natural soy sauce
brewed in Kioke tubs down to the next generation.

We are happy to introduce you the rich food culture of Shodoshima Island and the Islands of the Seto
Inland Sea. This month, we will be using an artisanal soy sauce from 'Yamakuro soy sauce,'
called 'Tsurubishio,' which undergoes natural fermentation and is brewed in Kioke tubs for four years.
The menu will also feature unique, handmade somen noodles made with sesame oil, as well as olives,
which have been cultivated for more than 100 years in Shodoshima Island, where olive-growing
originated in Japan.
We are looking forward to your visit.
Event Schedule
< Spring > Takamatsu, Kagawa 3rd ~ 15th March [finished]
< Summer > Shodoshima Island etc., Kagawa 2nd ~ 14th June
< Autumn > Hokkaido vol.1 1st ~ 13th September
< Winter > Hokkaido vol.2 1st ~ 13th December
Lunch course ¥4,000 / Dinner course ¥8,200
(Inc. TAX, Exc. drinks)
* Our regular menu is also available.
* As part of our dinner course, some items will also be available a la carte.
* Selected pieces of tableware for purchase will be on exhibit in the salon space during the event.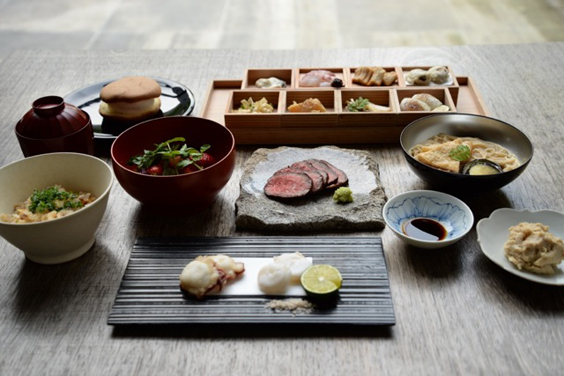 Taste palette of Kagawa Prefecture / Somen noodle with eggplant /
Sanuki salmon and strawberry salad with lemon dressing / Octopus from the Seto Inland Sea /
Chargrilled Olive beef / Sea bream rice / 'Omelet-Sand' sweets
FOOD NIPPON Special Dinner Course ¥8,200 (per person)
Served from the 2nd to the 14th June
Reservations and inquiries:TEL 03-5720-1300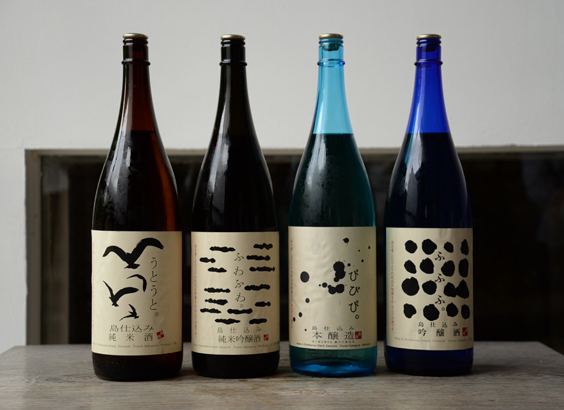 The only brewery in Shodoshma Island, 'Morikuni Brewery' revived the area's sake production,
which had disappeared from the region for 35 years, in 2005. Although it is a new brewery,
its predecessor was a well-established brewery with a history spanning four generations
in Takamatsu. Made with traditional techniques, high quality rice from the coast of the Seto
Inland Sea, and natural spring water from Mt. Hoshigajo ─ the highest peak in Shodo Island ─
this local sake has an elegant and savory taste.
During this event, we will serve a selection of 6 sake from the three selected breweries.
We hope you to enjoy these special sake with our Seto Inland dishes.
Glass ¥600〜
180ml¥1,000〜
Served from the 2nd to the 14th June