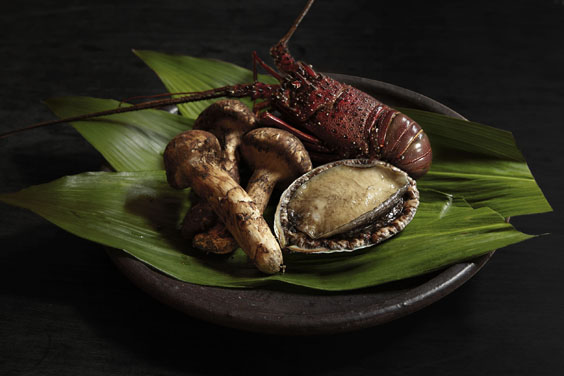 Autumn is the season of plenty. In the hills and dales spectacular with autumn foliage, mushrooms abound and trees hang heavy with ripe nuts, berries and fruits. And the cooler sea temperatures yield catches of delicious and succulent seafood.
We have prepared a 'Taste of Autumn' special menu, so that we can serve you the freshest seasonal flavors straight from the pan. Dishes and preparation styles vary with availability of ingredients, so please ask our staff for details when you join us to dine this month.
Taste of Autumn Special Menu ¥3,500〜
Served from October 1st to 31st.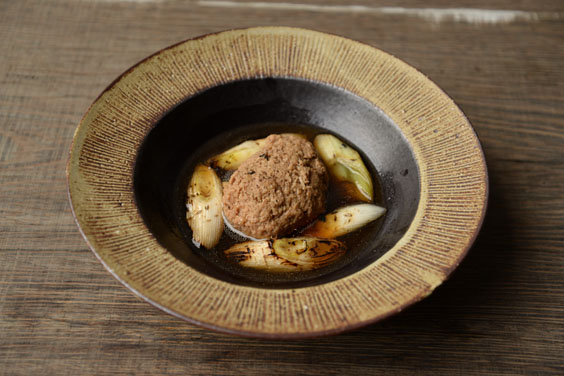 Duck has long had special significance for the Japanese as indicated by the well-known phrase kamo no aji, translated literally as "the flavor of duck", but broadly used to describe especially good or delicious things. As the days get colder, the umami of duck grows stronger. Our tender, savory duck meatball dish showcases the rich flavor of duck meat and the melt-in-your-mouth texture of duck fat. We hope you enjoy it!
Duck meatballs in clear soup ¥1,600
Served from October 1st to 16th.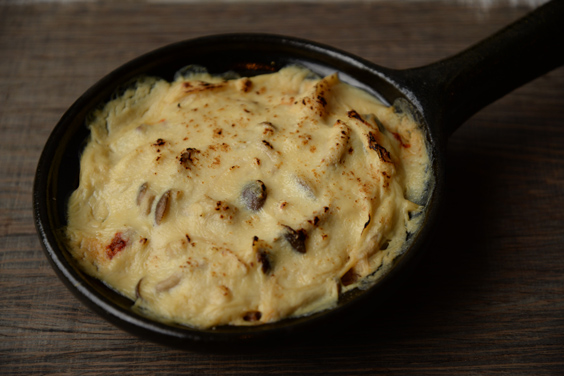 Sprouted whole grains, known as hatsuga zakkoku in Japanese, are grown in the Daisetsuzan region of Hokkaido nurtured by plentiful underground water that results from the snow thaw each year. These grains are one of the wonderful ingredients we came across when we visited Hokkaido for FOOD NIPPON 2014 (Autumn and Winter) – our series of seasonal events focused on "rediscovering Japanese food culture". In this dish, we combine sprouted whole grains with richly aromatic mushrooms and a smooth, delicate soy milk white sauce, top it all with grated cheese and lightly grill it just before serving. Daisetsuzan has already seen the first snow of the season, and as autumn deepens, we recommend this tasty dish, which will warm you from the inside.
Multi-grain rice casserole ¥1,300
Served from October 17th to 31st.
Reservations and inquiries:TEL 03-5720-1300