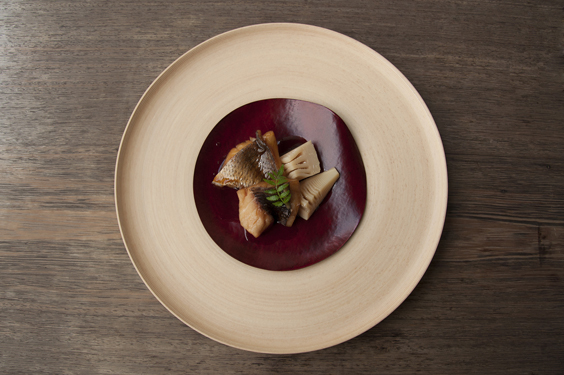 A specialty of Usuki City in Oita Prefecture, kamagari black croaker is a white-fleshed fish caught about 200-300 meters down in deep-sea water. It acquired its name through a play on Japanese words that expresses how its tastiness is impossible to resist. Paired with the soft and sweet white bamboo shoots of Kyoto, this dish is sure to satisfy your senses.
Simmered kamagari black croaker with white bamboo shoots ¥2,300
Served from Friday, May 1st to Saturday, May 16th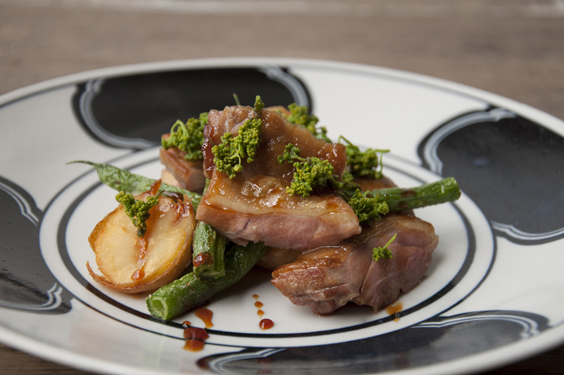 With its characteristically soft meat and gamey taste, it is no wonder that guinea fowl is called the "queen of poultry." Please come and try this mouth-watering dish in which guinea fowl has been fragrantly roasted and finished with a refreshing sansho pepper sauce.
Roasted guinea fowl with sansho pepper sauce ¥2,500
Served from Monday, May 18th to Saturday, May 30th
Reservations and inquiries: Tel 03-5720-1300