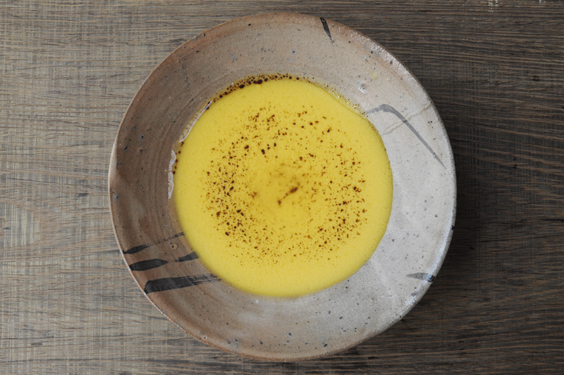 Aromatically roasted corn has been pulverized and finished as a palatable cold egg custard. Please come and try this dish, which brings out the sweetness of corn.
Cold steamed corn and egg custard ¥1,000
Served from July 1st to 15th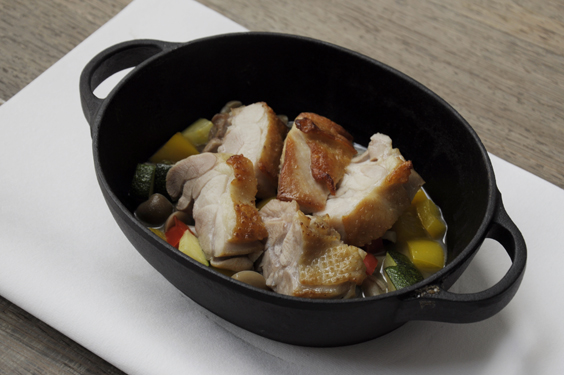 Kanmuri chicken, its meat rich in umami flavor and perfectly tender, has been roasted to a golden finish and paired with bright summer vegetables that have been steeped in sake and steamed. Please relish in this fresh and flavorful dish.
Sake-steamed Kanmuri chicken ¥2,300
Served from July 16th to 31st
Reservations and inquiries: Tel 03-5720-1300