This email is sent to guests who have dined with us at HIGASHI-YAMA Tokyo and our affiliated restaurants and to those who have registered from our website.
As the rain finally comes to a stop, a deepening feeling of Autumn has begun to spread amongst the vast, clear skies. We hope this finds you well and enjoying the shift in seasons.
In various regions all over Japan, the season for harvesting rice has approached. This year, we experienced some severe weather conditions including low temperatures, long rain-spells, and typhoons, but despite these circumstances, delicious fresh-crop rice was able to be produced. Even more exciting is the recent breakthrough of emerging new brands of rice from production sites all over the country, from Hokkaido all the way down to Kyushu. More than ever before, we are now able to choose brands that best match our tastes from this wide variety of rice, with each brand differing in subtle ways.
This Autumn at HIGASHI-YAMA Tokyo, we will be preparing delicious fresh-crop rice as well as many seasonal ingredients sourced from all over Japan.
We are looking forward to your visit.
Chef Kazuki Watanabe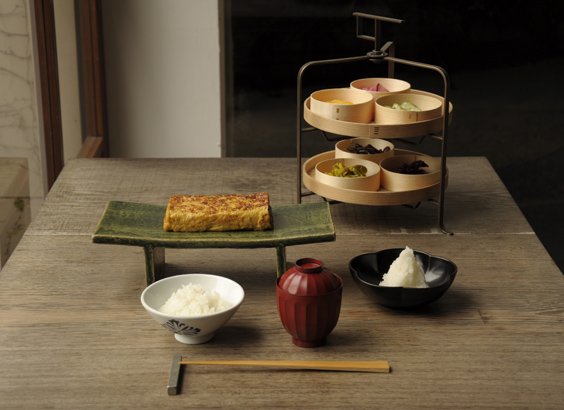 From October, we will be preparing a new lunch menu that features one of HIGASHI-YAMA Tokyo's most popular dishes, our Japanese-style rolled omelet. Please come to luxuriate in this savory rolled omelet, which takes full advantage of the excellent taste of dashi broth. In addition to this set, we also offer a lunch course that includes various dishes prepared with the freshest seasonal ingredients.
¥1,500
Japanese-style rolled omelet / Steamed rice / Miso soup / Pickled vegetables
¥3,500
Assorted appetizers / Seasonal course / Steamed rice / Miso soup / Pickled vegetables / Dessert
*Please choose your seasonal course from five dishes
11:30 – 15:00 (Kitchen closes at 14:00)
Served from Tuesdays to Saturdays
We encourage guests to make reservations before arriving.
Tel +81 3 5720 1300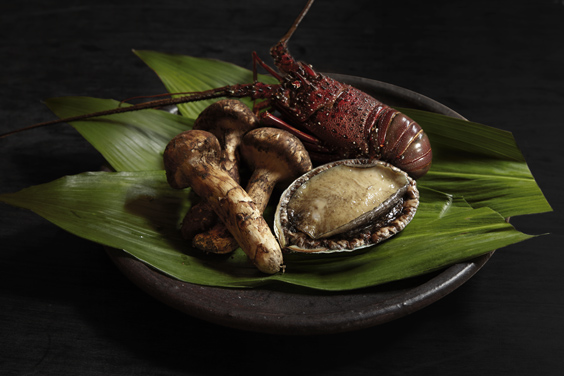 In the hills and valleys spectacular with autumn foliage, mushrooms abound and trees hang heavy with ripe nuts, berries and fruits. This season, rich in various ingredients, yields catches of delicious and succulent seafood.
This October, we have prepared a 'Taste of Autumn' special menu so that we can serve you the freshest seasonal flavors straight from the pan. Dishes and preparation styles vary with availability of ingredients, so please ask our staff for details when you join us to dine.
Taste of Autumn Special Menu ¥3,500〜
Served from October 1st to 31st