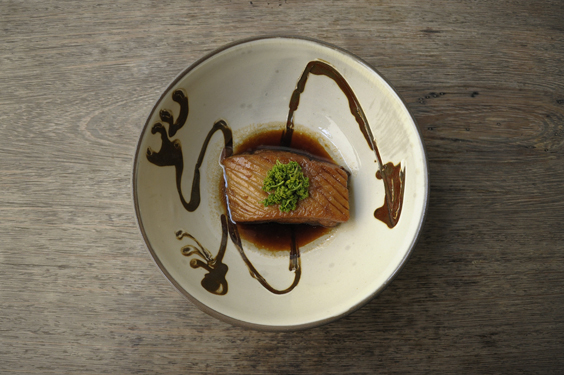 Extending along the Yakabei Gorge of the scenic Oita Prefecture are massive rocks of unusual shapes, formed by the lava of ancient volcanoes and the corrosion of rivers. Yabakeikurobuta pork, abundant in umami flavor and distinctly tender, has been carefully stewed and garnished with refreshing sansho flower. Presented in Oita's very own Onta-yaki pottery, this dish thoroughly delightful.
Yabakeikurobuta pork simmered in soy sauce with sansho flower ¥2,500
Served from May 6th to 17th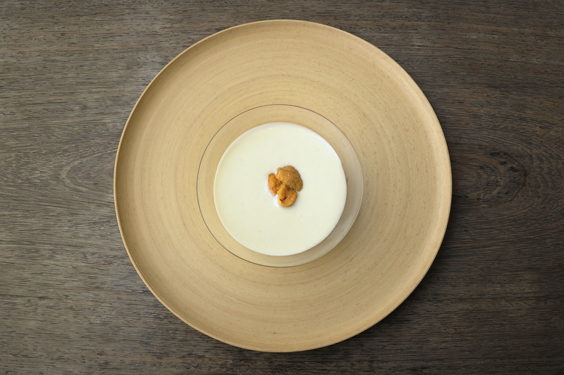 Fresh new potatoes of the year have been boiled and mashed into a smooth cold pureed soup and accompanied by fresh sea urchin. Please try the new potatoes and the rich, sweet flavor of fresh sea urchin.
Pureed new potato soup with sea urchin ¥1,300
Served from May 18th to 31st
Reservations and inquiries: Tel 03-5720-1300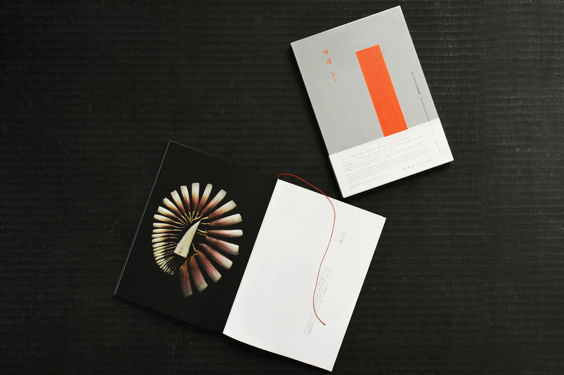 HIGASHI-YAMA Tokyo's president Shinichiro Ogata has released his new book, Jiki-fu, which expands the world of food through ingredients including tiger globefish, boar, royal fern, wild duck, red tilefish, shirako bamboo shoots, shiroshita flounder, young ayu, and horsehair crab. Using the Japanese sensibility and his own design philosophy as a base, Shinichiro Ogata endeavors to renovate Japanese food culture, reinterpreting traditional ingredients, treating food and tableware as a single entity, and re-capturing the primeval act of "devouring." Through Jiki-fu, which expresses these goals and the beauty and joy of Japanese cuisine, we devour a fragile moment of life. Aside from HIGASHI-YAMA Tokyo, the book is also being sold at bookstores nationwide, so please have a look.
Jiki-fu

Author: Shinichiro Ogata
Compilation: The University Museum, The University of Tokyo (UMUT)

Planning and Art Direction: Shinichiro Ogata
Text: Yoshiaki Nishino / Shinichiro Ogata / Hajime Matsubara
Editing and Book Design: SIMPLICITY / Intermediatheque
Photography: Yuichi Ikeda
Publishing: University of Tokyo Press
Price: ¥7,900 plus tax