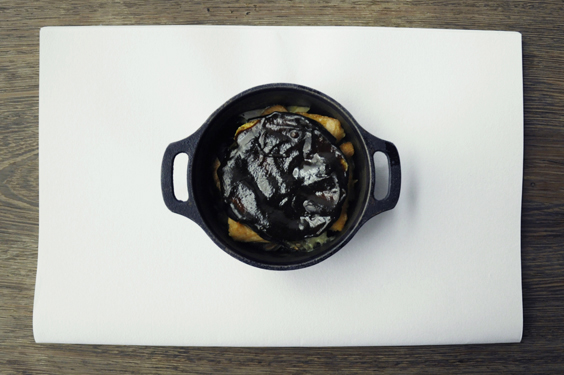 Autumn salmon reach their most delicious peak at this time of year, as they begin to swim upstream to lay their eggs. The delectable fat of the salmon, served along with aromatically baked autumn eggplant and sweet miso, is something you should not miss this season.
Oven-baked autumn salmon and eggplant with miso ¥1,400
Served from October 3rd to 15th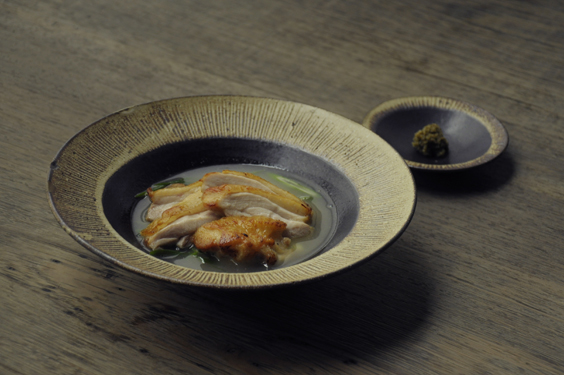 Free-range Suigo Akadori chicken is known for its fleshy meat rich in umami flavors. Roasted to a golden brown finish, the chicken is combined with green onions in rich chicken broth. Served with yuzukosho which you can add to your liking, the rare flavors condensed into this dish are truly special.
Roasted Suigo Akadori chicken in chicken broth ¥2,400
Served from October 17th to 29th
Reservations and inquiries: Tel 03-5720-1300