This email is sent to guests who have dined with us at HIGASHI-YAMA Tokyo and our affiliated restaurants and to those who have registered from our website.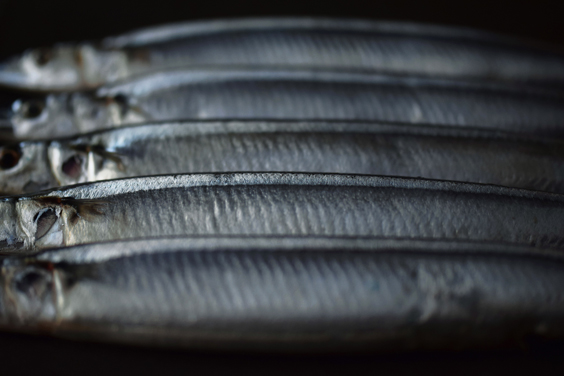 At last, the intense summer heat has begun to subside, and we can sense autumn approaching. The seasonal food of sanma mackerel pike gained broad popularity in the Edo Period, however, because its glistening silver appearance resembles a sword, samurai almost never partook of this delicious oily fish. A classic rakugo comic storytelling script called "Meguro no Sanma" tells of a feudal lord who visits Meguro to engage in some falconry, mistakenly thinking he could catch some sanma there – a place nowhere near the sea. The ironic anecdote pokes fun at how feudal lords lacked basic worldliness.
Sanma's popularity spread as a cheap fish to feed the masses of commoners in Edo, and today it is an ingredient that speaks of the arrival of autumn. At HIGASHI-YAMA Tokyo, we have prepared many dishes, including sanma, that showcase autumn's bountiful harvests from the land and seas, as well as delicious drinks perfect for the season.
We look forward to welcoming you soon.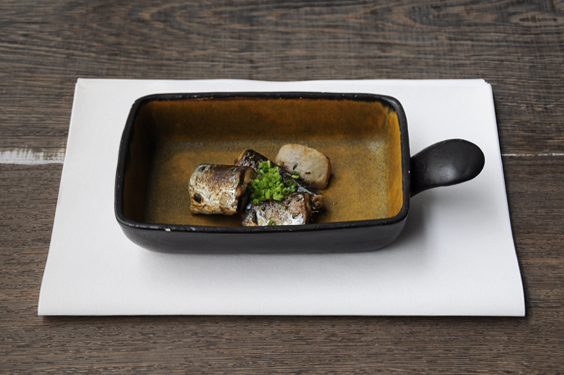 Slow-roasted in olive oil for delicious texture, our oven-baked mackerel pike is soft and tender right through to the bones. Enjoyed with a combined soy and sanma liver sauce, as you like, we hope you will savor the rich flavors of this autumn fish. An exquisite dish that is perfectly complemented by sake.
Oven-baked mackerel pike with liver soy sauce ¥1,600
Served from September 3rd to 29th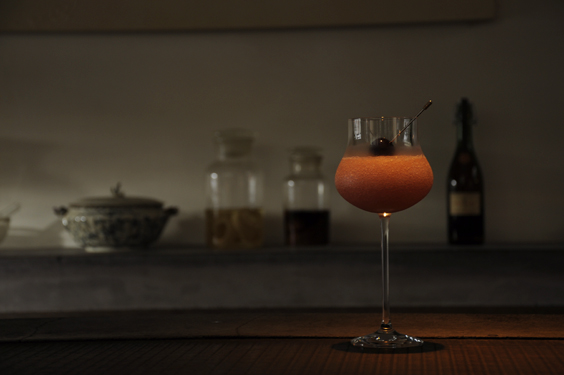 In our Lounge, we have original seasonal cocktails and a wonderful range of alcoholic beverages. This autumn, we recommend a cocktail of deep purple Kyoho grapes that have been steeped in Hoshiko plum liqueur. Join us to enjoy the luxurious aroma and elegant sweetness of this autumn cocktail.
Kyoho Grape Cocktail ¥2,000
Served from September 3rd to 29th