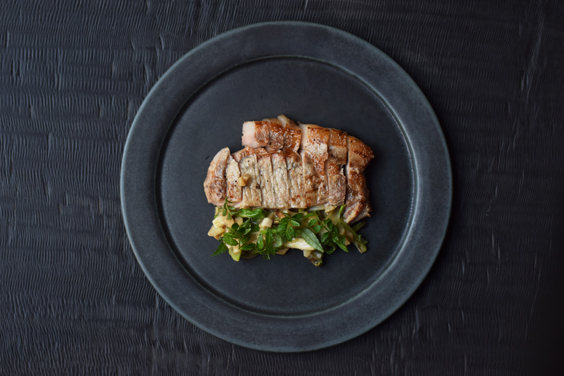 Raised in the foothills of Mt. Oritsume in northern Iwate Prefecture, this Sasuke pork is cooked over charcoals for delicious aromatic flavor and served with mountain vegetables such as butterbur buds, Ostrich fern, and urui leaf in soy sauce. We invite you to enjoy the taste of early spring with delicate Sasuke pork and its umami-rich fat alongside the aromas, bitterness and delicious crunch of mountain vegetables.
Chargrilled Sasuke pork with mountain vegetables ¥2,600
Served from February 5th to March 2nd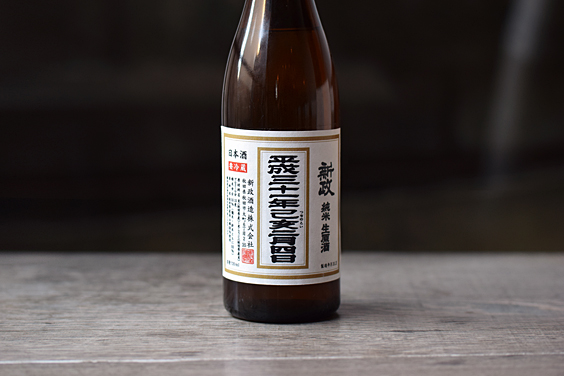 One special tradition signaling spring's arrival is the brewing of the ultimate in fresh sake, called "Risshun Asashibori." Pressed in the morning of risshun (February 4th) and bottled immediately, the sake is shipped the same day after undergoing purification at a Shinto shrine. We have a limited amount of "Risshun Asashibori" brewed by Aramasa Shuzo to share, and we invite you to partake in the perfect sake to celebrate the arrival of spring.
Risshun Asashibori Aramasa Junmai Nama Genshu
February 4th, 2019 (Year of the Earth Boar) ¥1,200
Served from February 5th