We serve simple, honest Japanese food bringing out the best in the ingredients through the changing seasons.
We also provide a wide selection of sake, shochu, wine, tea and other beverages to pair perfectly with your food.
Menu
April 1st to 27th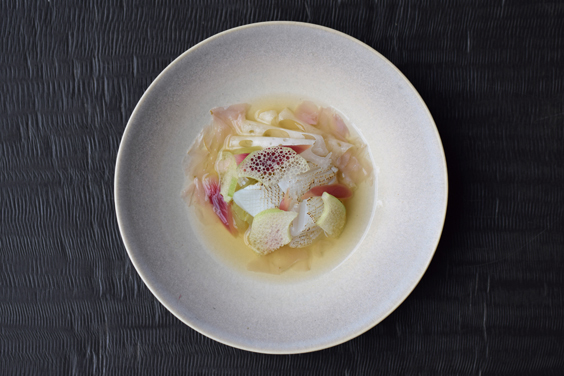 Seasonal dish
Cuttlefish and spring vegetables with sakura vinegar
Appetizer
Vegetable palette *
Scallops and spring in hamaguri clam broth
Cuttlefish and spring vegetables with sakura vinegar
Gizzard shad in nanban sweet and soy sauce
Snow crab and urui salad leaf with kimizu vinegar dressing
First Course Main Course
Deep-fried potato shrimp in ginger soy sauce broth
White bamboo shoots with thick minced duck sauce
Cream soup with hamaguri clams and rape blossoms
Seasonal tempra *
Assorted fritters of the day *
Main Course
Today's grilled fish *
Sauteed sakura salmon with butterbur buds miso sauce
Aromatic chargrilled Yabakeikurobuta pork belly
Wagyu beef shank stew in demi-glace sauce
Chargrilled wagyu beef
*Ingredients change every day depending on the availability.