We serve simple, honest Japanese food bringing out the best in the ingredients through the changing seasons.
We also provide a wide selection of sake, shochu, wine, tea and other beverages to pair perfectly with your food.
Menu
July 31st – August 11th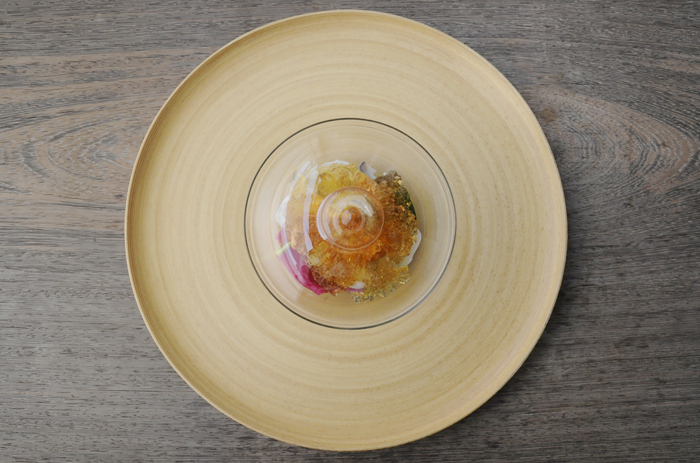 Seasonal dish
Sea urchin and octopus with tosazu vinegar jelly
Appetizer
Vegetable palette *
Winter melon in thick crab soup
Sea urchin and octopus with tosazu vinegar jelly
Scallop dumpling with sesame sauce and vegetables
Duck confit and fig salad with balsamic dressing
First Course
Deep-fried horse mackerel and summer vegetables topped with nanban sweet and sour sauce
Cooked hamo pike eel and kujonegi scallions
Oven-baked Japanese sea bass and tomato
Seasonal tempura *
Assorted fritters of the day *
Main Course
Today's grilled fish *
Sauteed salmon with sansho dengaku miso
Chargrilled Amamibuta pork with Okinawan pepper and black vinegar sauce
Wagyu beef shank stew in demi-glace sauce
Chargrilled wagyu beef
*Ingredients change every day depending on the availability.