We serve simple, honest Japanese food bringing out the best in the ingredients through the changing seasons.
We also provide a wide selection of sake, shochu, wine, tea and other beverages to pair perfectly with your food.
Menu
February 5th to March 2nd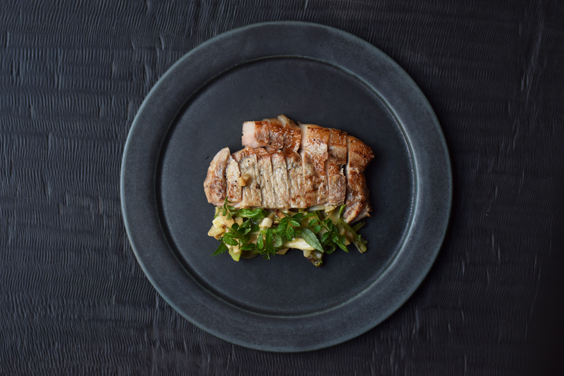 Seasonal dish
Chargrilled Sasuke pork with mountain vegetables
Appetizer
Vegetable palette *
Turnip in thick crab and yuba soup
Roasted duck and vegetables over Welsh onions in vinegared miso
Cooked octopus and vegetables
Scallop and broccoli salad with toasted sesame dressing
First Course Main Course
Fried cod and shirako cod milt topped with grated daikon radish and ponzu
Beef tendon in dengaku miso oven-baked on a hoba leaf
Sake lees soup with oyster and satoimo taro
Seasonal tempura *
Assorted fritters of the day *
Main Course
Today's grilled fish *
Sauteed yellowtail in teriyaki sauce with simmered daikon radish
Chargrilled Sasuke pork with mountain vegetables
Wagyu beef shank stew in demi-glace sauce
Chargrilled wagyu beef
・
Chicken hot pot **
Korean-style oyster and tofu hot pot **
*Ingredients change every day depending on the availability.
**Minimum order for two people.