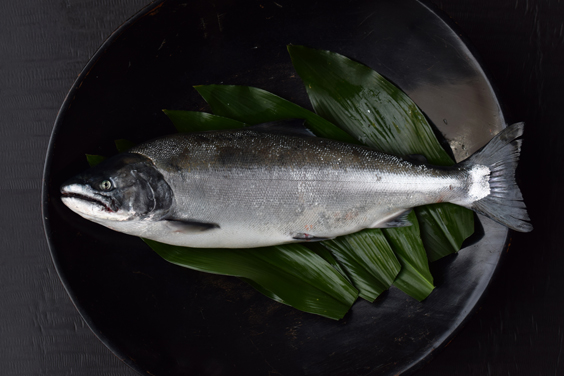 Sakura salmon, or sakura masu, was so named as the fish begin their upstream journey around the time sakura cherry blossoms start to bloom. After hatching in a river, sakura salmon swim out to the ocean – sometimes reaching an imposing sixty centimeters in length – before returning to the river once again.
The name yamame, on the other hand, is given to fish of the same species that stay in the river after hatching, never to go out to sea. Despite being the same species of fish, depending on the habitat they were raised in, they grow to different sizes and even take on different names.
At HIGASHI-YAMA Tokyo, distinctively springtime ingredients abound, such as sakura salmon and spring vegetables, in a wide array of seasonal dishes we prepare for you.
We look forward to welcoming you soon.