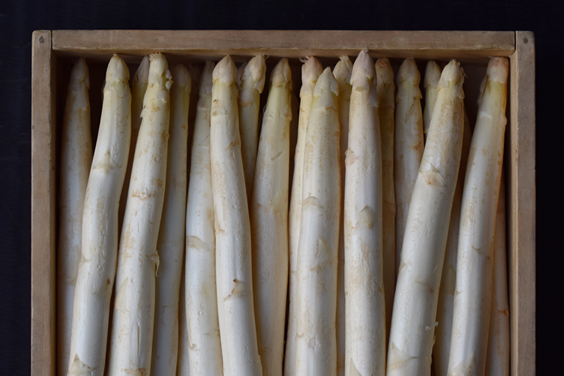 Having passed the traditional first day of summer, we can sense a refreshing summer breeze passing through the bright green leaves of trees all around.
This time of year is the peak season for white asparagus, which first came to Japan from the Netherlands as an ornamental plant in the 1780s, and did not go into full-scale cultivation until the 1920s. To achieve the white color, the plants are covered with soil to avoid the sun's rays while growing, and then harvested in low light just before daybreak.
Green asparagus, despite being the same species, turns green as it is allowed to bathe in full sunlight. The more delicate white asparagus takes a great deal more work to grow, making it a precious ingredient only available on the market for a very short season.
At HIGASHI-YAMA Tokyo, we are preparing all kinds of dishes using beautiful seasonal ingredients like white asparagus, broad beans, and isaki grunt fish.
We look forward to welcoming you soon.