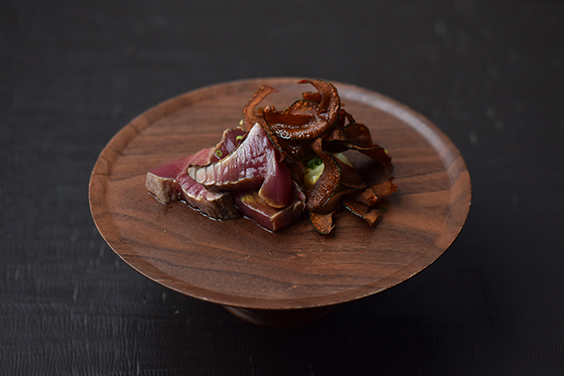 Deliciously fatty modori-gatsuo is roasted to aromatic perfection over straw and topped with turnip dressed in mustard miso. The slightly smoky aroma enhances the rich umami of this fish, with its luscious, springy texture.
Straw-roasted bonito ¥1,500
Served from September 2nd to 28th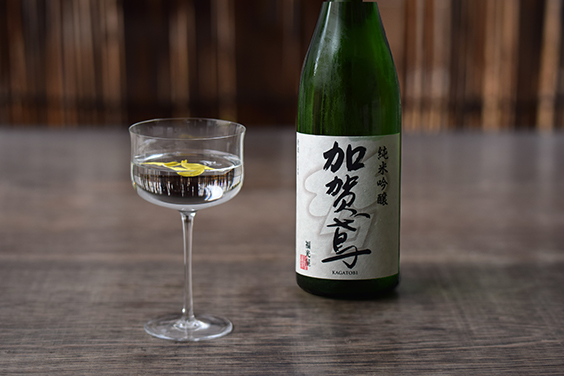 Established in 1625, Fukumitsuya is Kanazawa's oldest sake brewery. The KAGATOBI brand was named for the Kaga Domain firefighters charged with protecting the domain's residence in Edo. They were known for their short tempers as much for their excellent firefighting skills. This sake exhibits the delicious flavor and unique characteristics of the carefully selected sakamai rice it is made with. The clean aftertaste makes it an excellent pairing for our straw-roasted bonito dish. In keeping with customs of the September 9th Chrysanthemum Festival, we serve this sake with floating chrysanthemum petals. We invite you to try this tasty tradition.
180ml ¥1,800