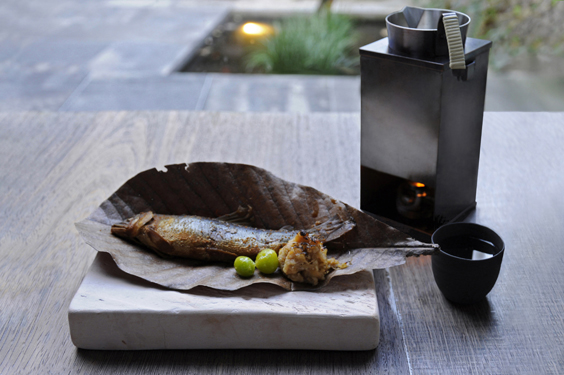 Ayu sweetfish is deeply associated with summer, but takes on different expressions depending on the season: waka-ayu in spring, ochi-ayu in autumn, and hiuo in winter. With each season, the flavor of this delicious fish changes, and the appeal of autumn ochi-ayu is unquestionably in the roe.
Sweet-simmered, softening even the bones, this flavorful sweetfish is served with a lightly charbroiled paste of aged homemade miso and mushrooms. From junmai to daiginjo, we highly recommend pairing this dish with warmed sake of your choice.
Sweet-simmered ayu sweetfish with roe ¥1,600
Served until October 18th
Reservations and inquiries: Tel 03-5720-1300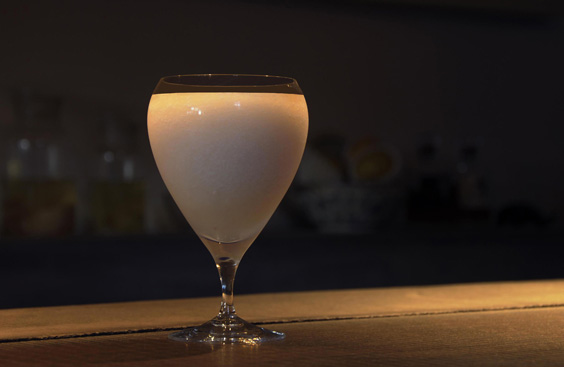 We have an extensive collection of sake, wine, and liqueurs made with seasonal fruits steeped in alcohol available in our comfortable lounge space. Perfect for this season, we have created a frozen cocktail combining rum and calvados with apple that has been steeped in Hoshiko plum liqueur. We invite you to enjoy the complex flavors of this cocktail enhanced by the gentle acidity of apple.
Apple Cocktail ¥2,000
Served until October 31st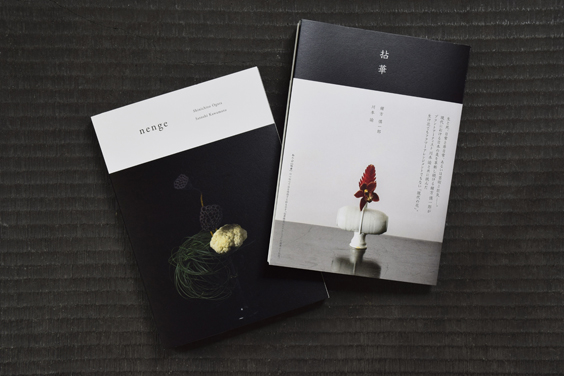 nenge, a new publication co-authored by HIGASHI-YAMA Tokyo's president Shinichiro Ogata and plant artist Satoshi Kawamoto is now available for purchase. Under the concept of "redefining the next generation of Japanese culture and design," Ogata is constantly seeking to express the spirit of Japan in different forms, this time collaborating with Kawamoto to walk a new path they call "modern flowers," which fits neither the traditional approaches of ikebana nor flower arrangement. We invite you to peruse the pages of this publication at HIGASHI-YAMA Tokyo or at bookstores around Japan.
"Nenge" is a reference to an event in Buddhism known as "nenge misho." As Buddha lectured before the masses at Vulture Peak, he raised a flower and winked his eye. The symbolism was lost on all but the disciple Mahakasyapa who responded with a soft smile, an indication of his unspoken understanding of Dharma, or divine law. It is a legend that describes the wonder of 'heart-to-heart communication' of Dharma.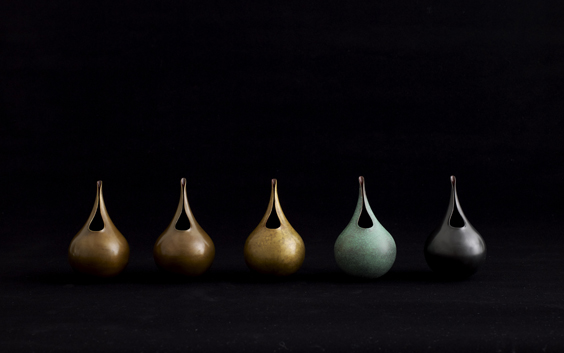 S[es] Website
Together with artisans who carry on the traditions of Japan's highly acclaimed craftsmanship, the SIMPLICITY product line S[es] aims to redefine the tools and implements that support modern life. HIGASHI-YAMA Tokyo tableware includes many items from S[es], and we invite you to view the entire collection, including pieces for food, wagashi, tea, sake, and daily living, on the S[es] website.
Closed Days: October – November 2017

○ = Closed
*Lunch service is unavailable on Mondays as well as on any day that follows a closed day.

=FOOD NIPPON