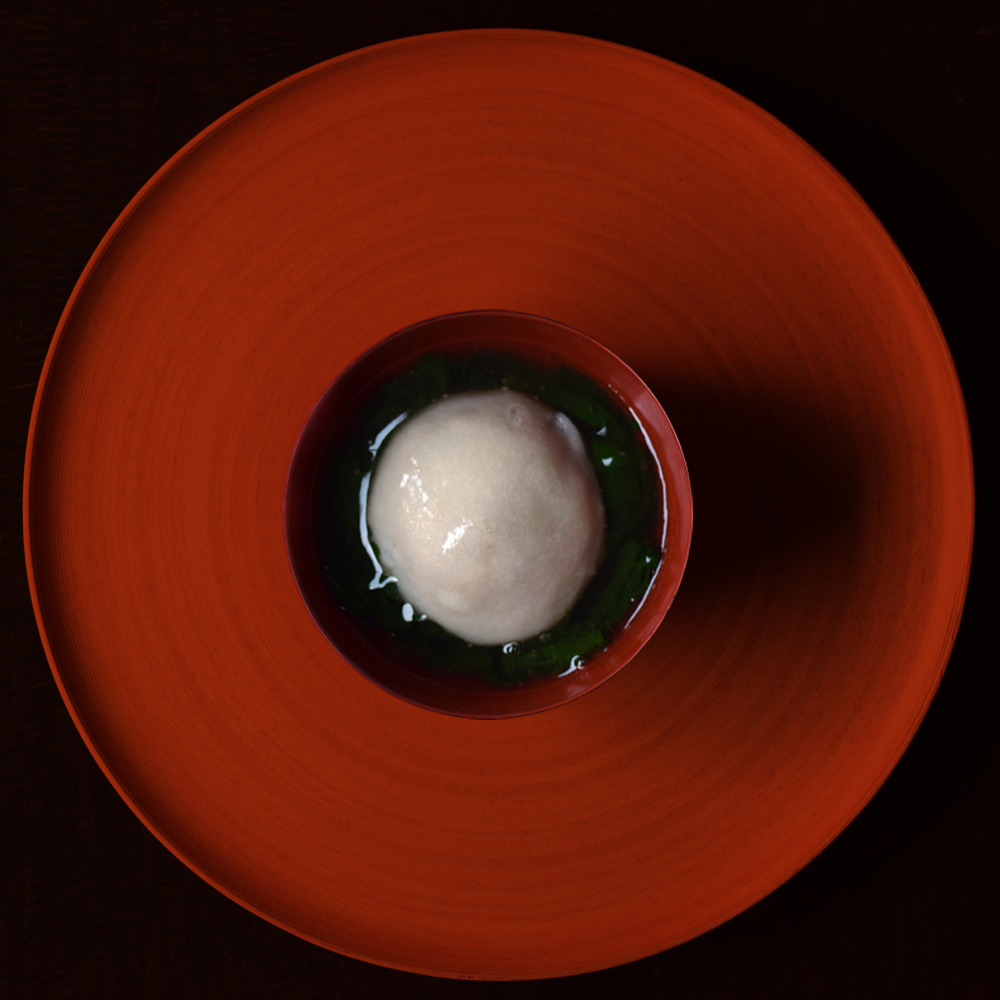 A quintessential New Year's dish, zouni has its origins in the Muromachi Period (1336~1573), and recipes have been passed down for centuries taking on different colors to beautifully express each region's unique food culture. We invite you to enjoy HIGASHI-YAMA Tokyo's original zouni – perfect for a New Year celebration.
Zouni(Mochi rice cake soup with chicken and lotus root) ¥1,800
Served from January 9th to 19th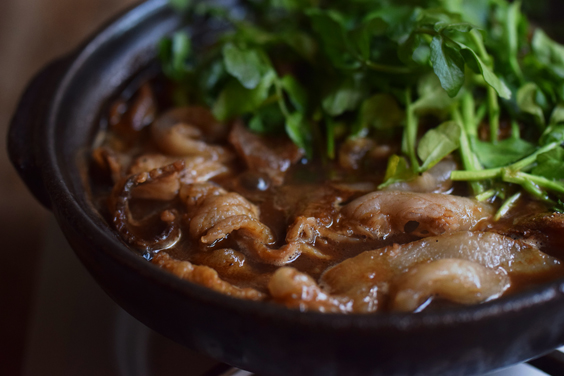 Japanese people have eaten wild boar since the ancient Jomon Period. The arrival of Buddhism led to a widespread shift to vegetarian cuisine across Japan, however, wild boar, often referred to as botan, was well-known for its nourishing qualities and was eaten in secret as a kind of medicine.
At HIGASHI-YAMA Tokyo in celebration of the Year of the Boar, we have prepared a wild boar hot pot brimming with rustic beauty and rich, wholesome flavor. The harsh cold deepens with each day and this is the perfect dish to warm you up from the core, with plenty of tender wild boar meat and watercress in red miso soup. Please join us to enjoy this warming treat.
Wild boar hot pot(for 2 people) ¥4,500
Served from January 9th to February 2nd