We serve simple, honest Japanese food bringing out the best in the ingredients through the changing seasons.
We also provide a wide selection of sake, shochu, wine, tea and other beverages to pair perfectly with your food.
Seasonal Menu November 2019
from November 5th to 30th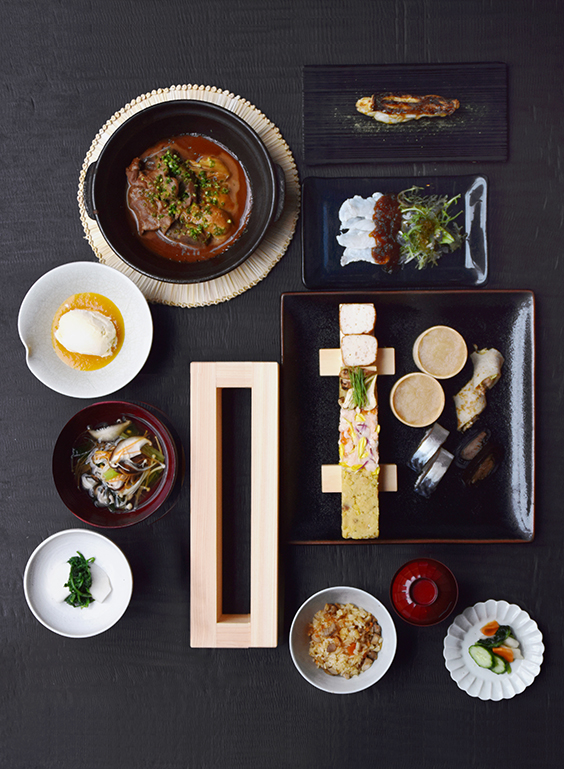 Seasonal dish
FOOD NIPPON 2019〈Osaka〉Special Dinner Course
Appetizer


Vegetable palette *


Creamy cauliflower soup


Prawns in nanban sweet and sour sauce


Pickled mackerel sushi and Tennoji turnip
with yuzu miso sauce


Scallop, persimmon and broccoli salad
with soy milk dressing


First Course


Chicken meatball in red miso sauce


Kanto-daki stew


Teriyaki oysters


Seasonal tempra *


Assorted fritters of the day *


Main Course


Today's grilled fish *


Autumn sea bream in thick sanshopepper sauce


Chargrilled pork
with lemon and kinome pepper leaf butter


Wagyu beef shank stew in demi-glace sauce


Chargrilled wagyu beef


*Ingredients change every day depending on the availability.