We serve simple, honest Japanese food bringing out the best in the ingredients through the changing seasons.
We also provide a wide selection of sake, shochu, wine, tea and other beverages to pair perfectly with your food.
Seasonal Menu January 2020
from January 7th to 18th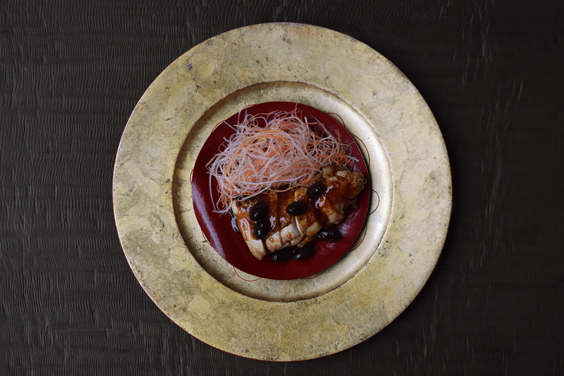 Seasonal dish
Charbroiled chicken with black bean sauce
Appetizer


Vegetable palette *


Deep-fried monkfish and monkfish liver
in miso soup


Roasted duck and rapeseed blossoms
with sesame sauce


Deep-fried oysters in dashi broth


Crab, herring roe and napa cabbage salad
with yuzukosho dressing


First Course


Zouni
Mochi rice cake soup with chicken and lotus root


Charbroiled winter Yellowtail


Soft-boiled octopus


Seasonal tempra *


Assorted fritters of the day *


Main Course


Today's grilled fish *


Saikyo miso-grilled Japanese Spanish mackerel


Charbroiled chicken with black bean sauce


Wagyu beef shank stew in demi-glace sauce


Chargrilled wagyu beef


Cod and shirako cod milt hot pot **


Wild boar hot pot **


*Ingredients change every day depending on the availability.
**Minimum order for two people.