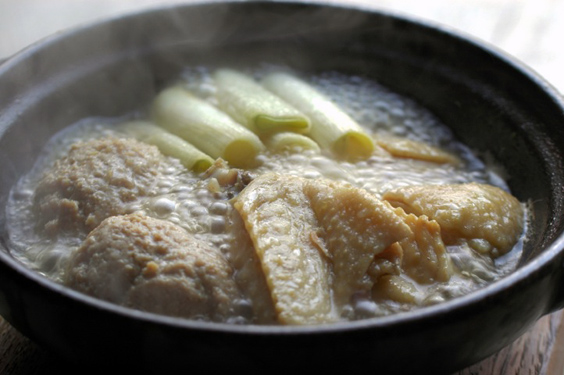 An assortment of chicken - thigh meat, meatballs and wings – is simmered with Shimonita green onions in a rich and flavorful soup combining chicken broth and bonito dashi. As the days grow shorter and colder, this simmering hot pot will warm you up from your core. For a little spice, you can add yuzukosho, a condiment combining yuzu rind and green chilies. We invite you to come and enjoy the sweetness of the onion and the tasty chicken flavor in this delicious dish.
Chicken hot pot ¥2,600
Served from November 4th to 29th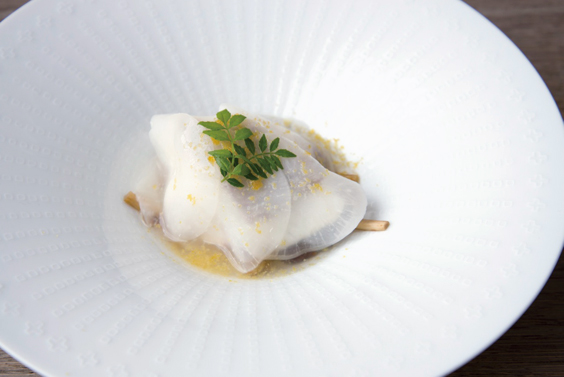 Just like the autumn leaves all around, the scales of autumn sea bream turn a deeper red as winter approaches, and the flesh grows more plump and even more succulent. For this dish, fresh autumn sea bream is topped with turnip and steamed, then served with a deliciously hot sauce and sprinkled with dried mullet roe. We think it is the perfect dish for this season with its brocade of autumn colors and the impending first frost.
Sake-steamed Autumn sea bream topped with turnip ¥2,500
Served from November 17th to 29th.
Reservations and inquiries:TEL 03-5720-1300