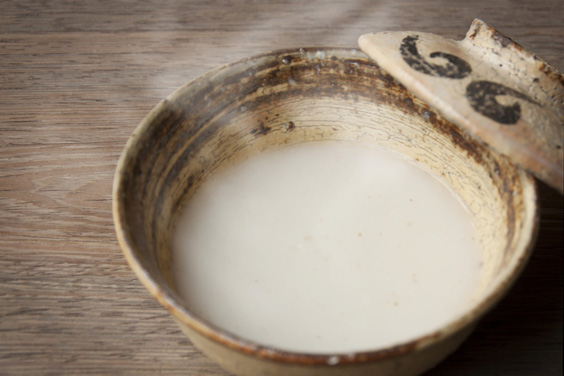 Makkarimura is an agricultural village located in Hokkaido that boasts the most abundant
and high-quality production of lily bulbs in Japan. The lily bulbs are stored in sawdust each winter
to maximize sweetness and then returned to soil, a process that requires extremely diligent work
and is repeated over several years. We invite you to come try the naturally gentle flavor and
smooth texture of these lily bulbs, as prepared in our savory soup.
Puréed lily bulb soup ¥1,000
Served from February 2nd to 13th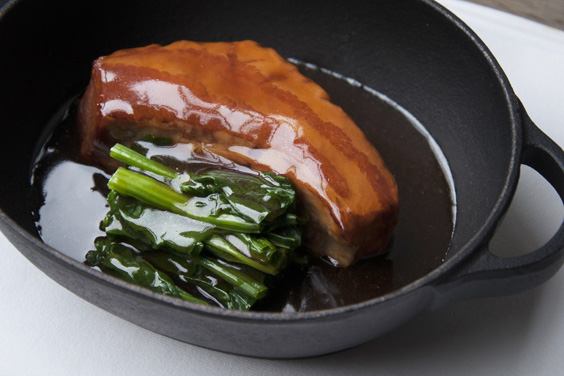 Raised in Unzen city in Nagasaki Prefecture – a place blessed with rich underground water –
Akane pork is known for its light, delicate, and sweet-tasting fat. High-quality Akane boned ribs
are carefully stewed, then roasted in an oven to bring out the aromatic flavor, and finished with
a sweet soy sauce based sauce. The richness of the soft meat, which can be pulled apart
easily with chopsticks, will amount to an experience you will not forget.
Stewed Akane pork belly ¥2,200
Served from February 16th to 28th
Reservations and inquiries: Tel 03-5720-1300