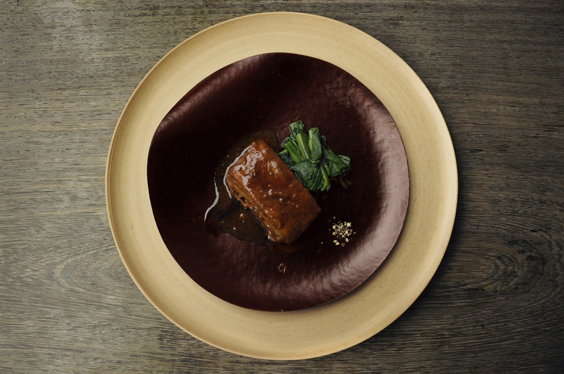 Raised in Kuji Farm in Iwate prefecture, Sasuke pork is characteristic for its tender meat and fat that melts in your mouth. Sasuke pork ribs have been carefully stewed and finished with a red miso sauce. The richness of the soft meat, which can be pulled apart easily with chopsticks, will amount to an experience you will not forget.
Sasuke pork simmered in red miso ¥2,300
Served from July 4th to 16th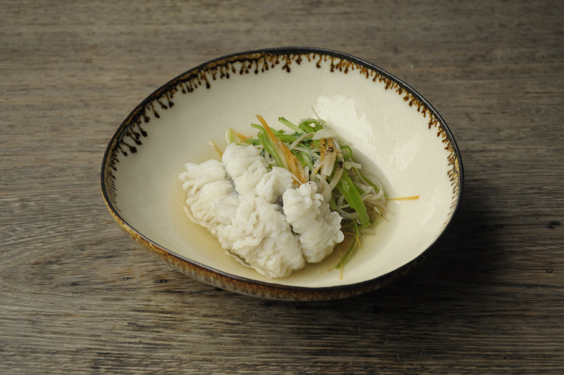 It is said that hamo pike eels drink the rain from the rainy season and become ever tastier, and in this way they are an indispensible ingredient of summer. Hamo from Awaji Island, known for its perfect amount of fat, has been finely cut with hundreds of scores and cooked with thinly sliced vegetables. Please try the elegant taste of this dish.
Hamo pike eel and vegetables in dashi broth ¥1,500
Served from July 19th to 30th
Reservations and inquiries: Tel 03-5720-1300