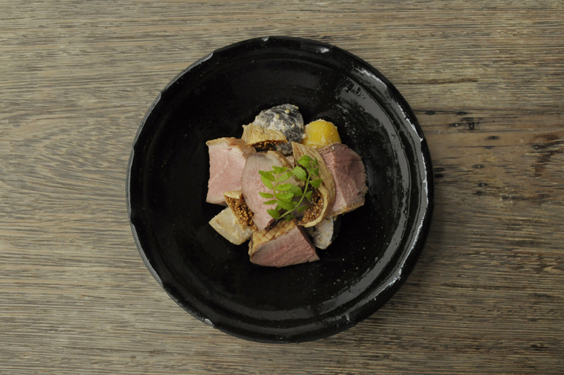 Duck develops deeper flavor as we move into the colder months, which you can enjoy through its melt-in-your-mouth fat and rich meat. This highly aromatic dish wafts of roasted duck, chestnuts and sato-imo taro dressed in walnut sauce. We think you will love this dish that captures the best of autumn's rich colors and flavors.
Duck, chestnuts and sato-imo taro with walnut sauce ¥1,400
Served from November 1st to 16th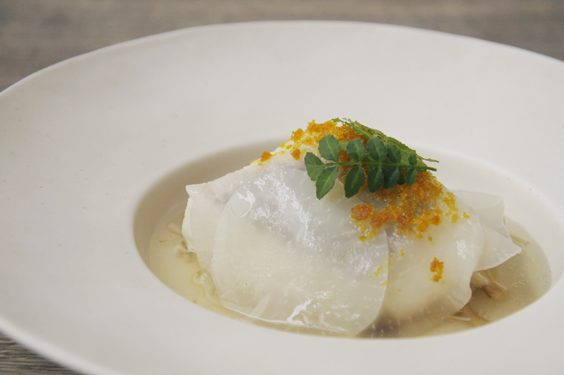 Just like the autumn leaves all around, the scales of autumn sea bream turn a deeper red as winter approaches, and the flesh grows more plump and even more succulent. In this twist on a traditional Japanese dish called kabura-mushi, autumn sea bream is topped with turnip and steamed, then served with a piping hot sauce and sprinkled with dried mullet roe. It is the perfect dish for this season with its brocade of autumn colors and the impending first frost.
Sake-steamed autumn sea bream topped with turnip ¥2,400
Served from November 17th to December 3rd
Reservations and inquiries: Tel 03-5720-1300