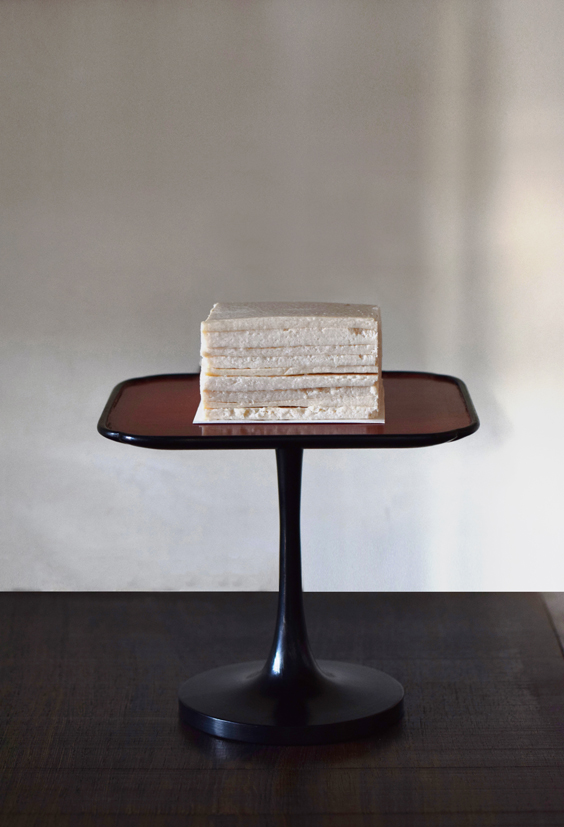 The first of twenty-four points in the lunisolar calendar, risshun is deeply significant as both the start of spring and the new year.
Again this year, we invite you to partake in a truly special drink called "Risshun Asashibori" to celebrate spring's arrival. Pressed from before daybreak on risshun (February 4th), the sake is bottled immediately and shipped the same day after undergoing purification by a Shinto priest. The ultimate in fresh sake available just once a year, auspicious "Risshun Asashibori" embodies wishes for good health and prosperous business.
The sake brewing period known as fuyu jikomi runs from winter to spring. It is also the season for sake kasu or lees, which remain after the mash is pressed. The by-product of sake brewing has long been prized as an ingredient in kasu-jiru soup and to make pickles, and as the base for a beverage called amazake. The tradition of partaking in piping hot kasu-jiru soup in this bitterly cold season illustrates the resourceful nature of Japanese people, always using ingredients without waste.
We look forward to welcoming you and sharing an array of dishes that showcase this season's unique flavors and ingredients.